Monthly Pricing (Track)
Setting up Monthly Pricing for Beyond Pricing + Track is easy! Please review the steps below to ensure your account is configured correctly.
Navigate to Property Management > Rate Types, and click "Edit" for Monthly Rate: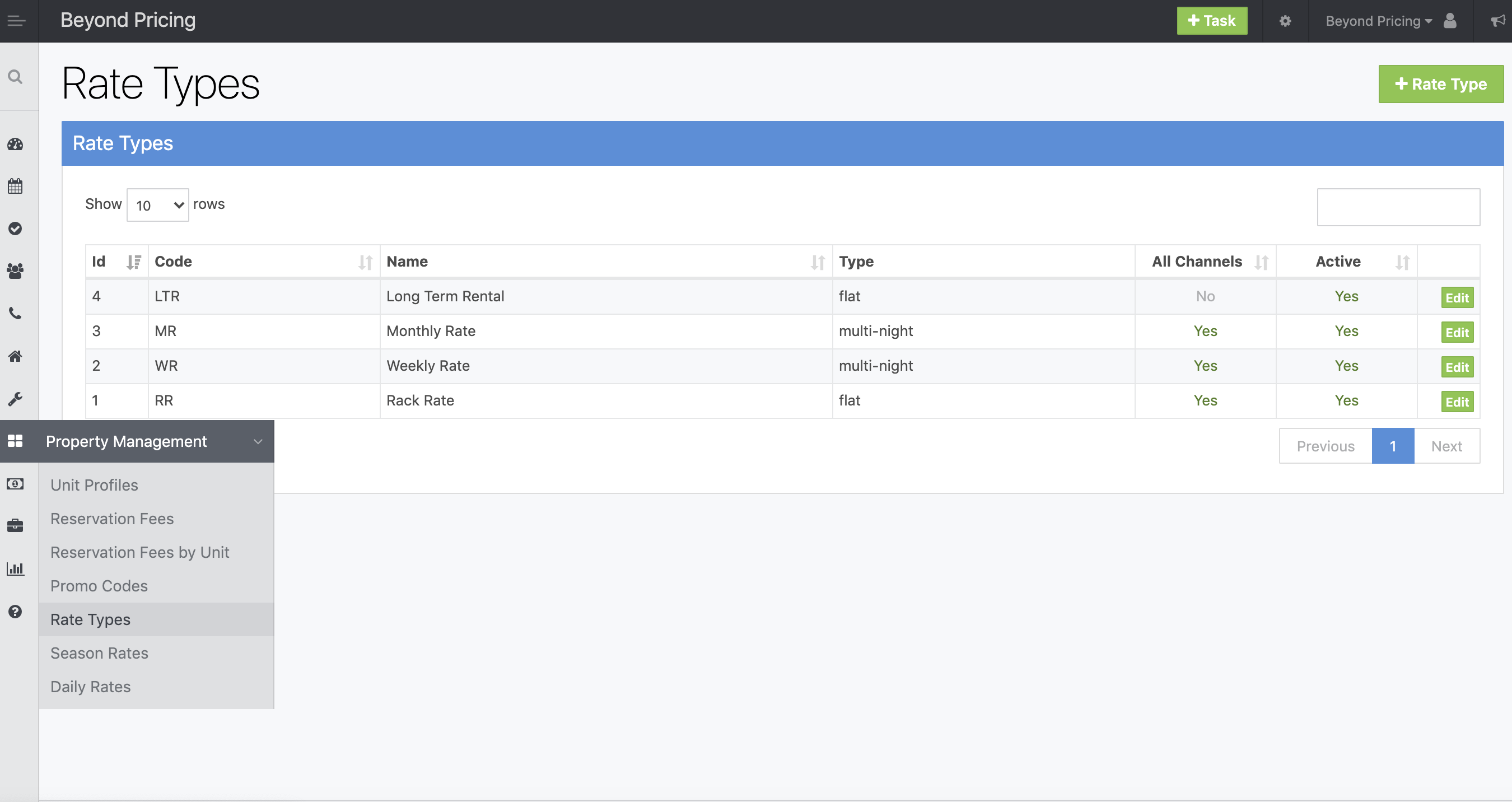 Note: If you do not currently have a rate type for monthly rates, simply add a new rate type, selecting the Multi Night type.
Within your Monthly Rate Type > General Settings, ensure your settings match the following:

In the Multi-Rate Settings section, input your preferred settings: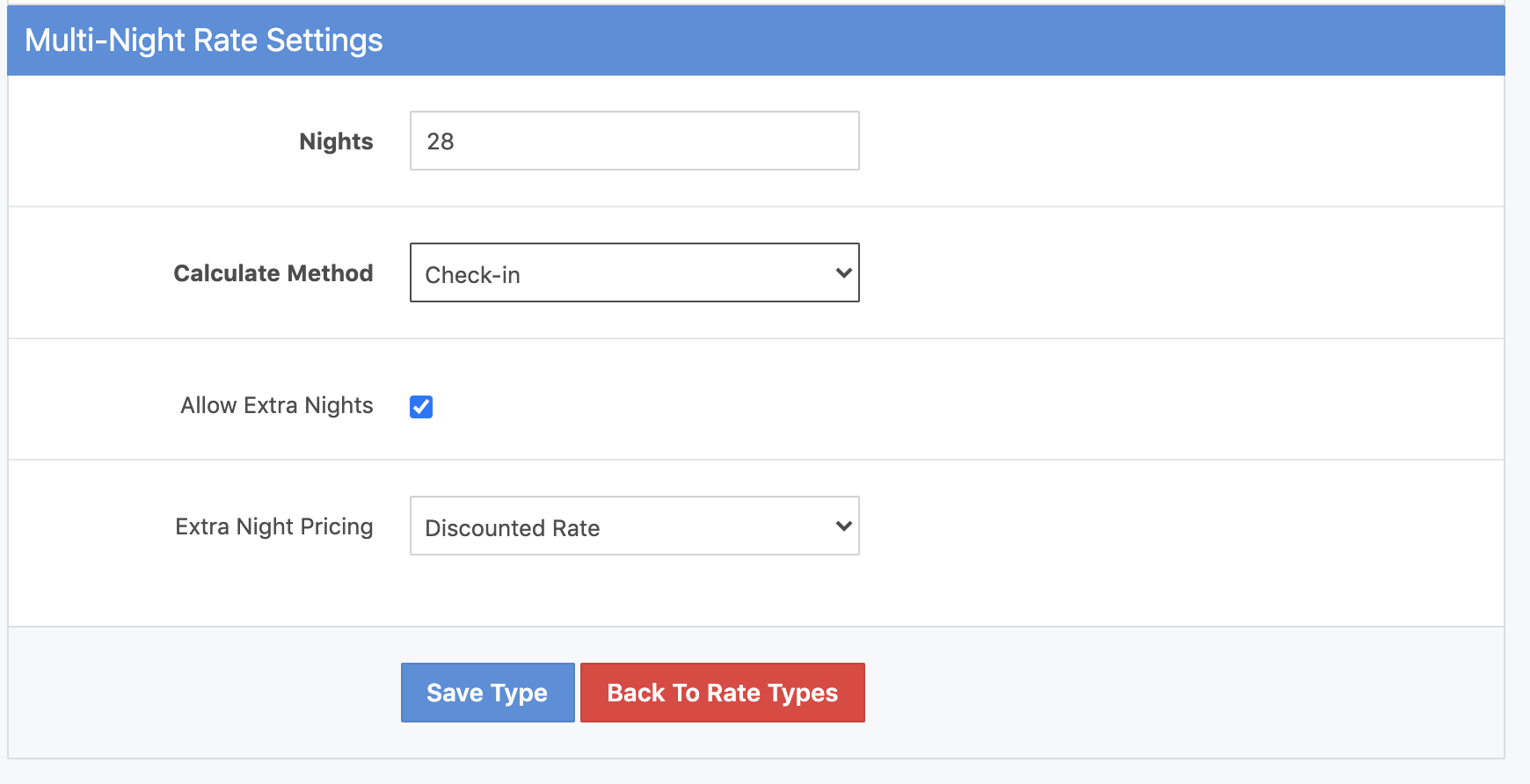 Nights: This is up to you, but most customers consider 28 nights a month-long stay.
Calculate Method: Set to "Check-in"
Allow extra nights: Check this box if you would like guests to be able to book stays longer than the specified length in "Nights"
Extra night pricing (Discounted rate OR Rack rate):

By choosing discounted rate, each extra night will be priced as the ADR for the monthly stay
By choosing rack rate, each extra night will be priced as the daily price we have pushed for those extra nights
For more context from Track, please reference the article, Understanding Rate Calculation Methods.
---
---