How do I use my Dashboard filters to see all my listings?
By default, Beyond Pricing filters out listings that are either unlisted or in a market we don't yet support from your Dashboard. To see these, simply uncheck the "Hide Unavailable" filter on your Dashboard, and voila: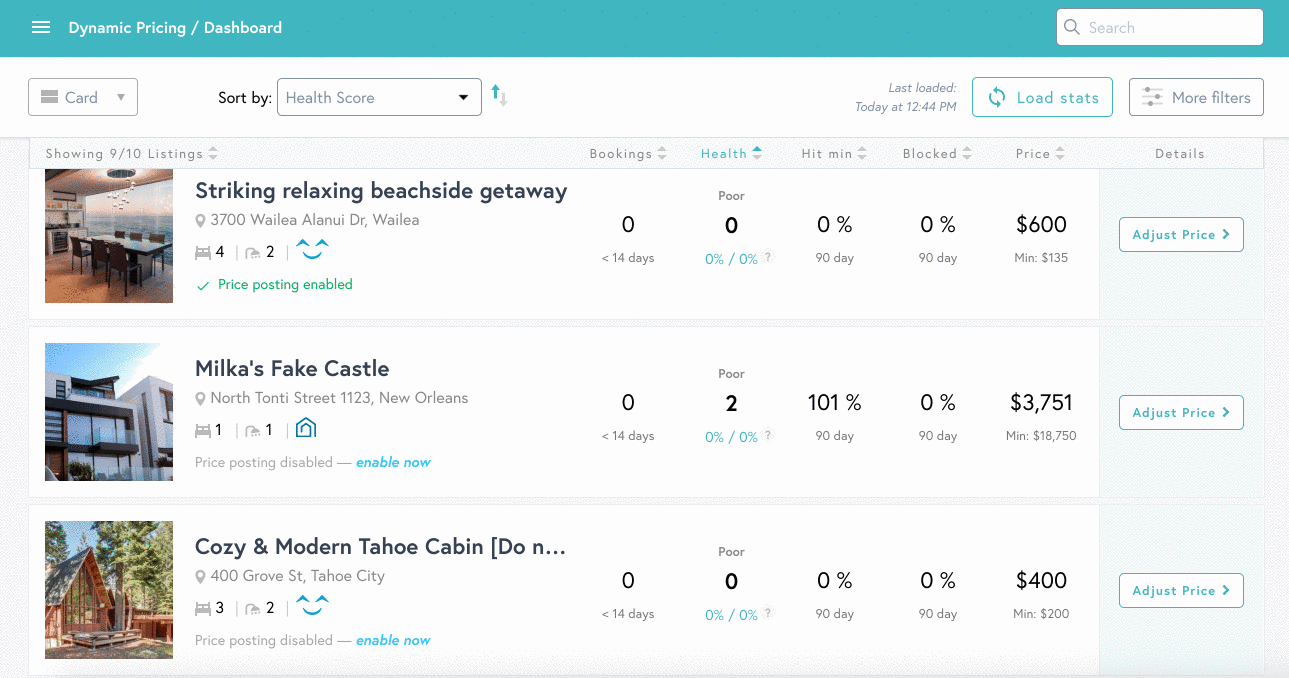 Beyond Pricing also allows you to save your favorite Filters or delete saved Filters. This is useful if, for example, you want to see all your listings in a particular area, or all listings with a Good or Poor Health Score and monitor their performance as a group.
Is your listing unlisted on Airbnb or VRBO?
If a listing is not yet live on Airbnb or VRBO, or has been created and then unlisted, it won't display on your Dashboard and we won't be able to suggest nightly prices.
To display these listings on your Dashboard uncheck the filter option "Hide Unavailable".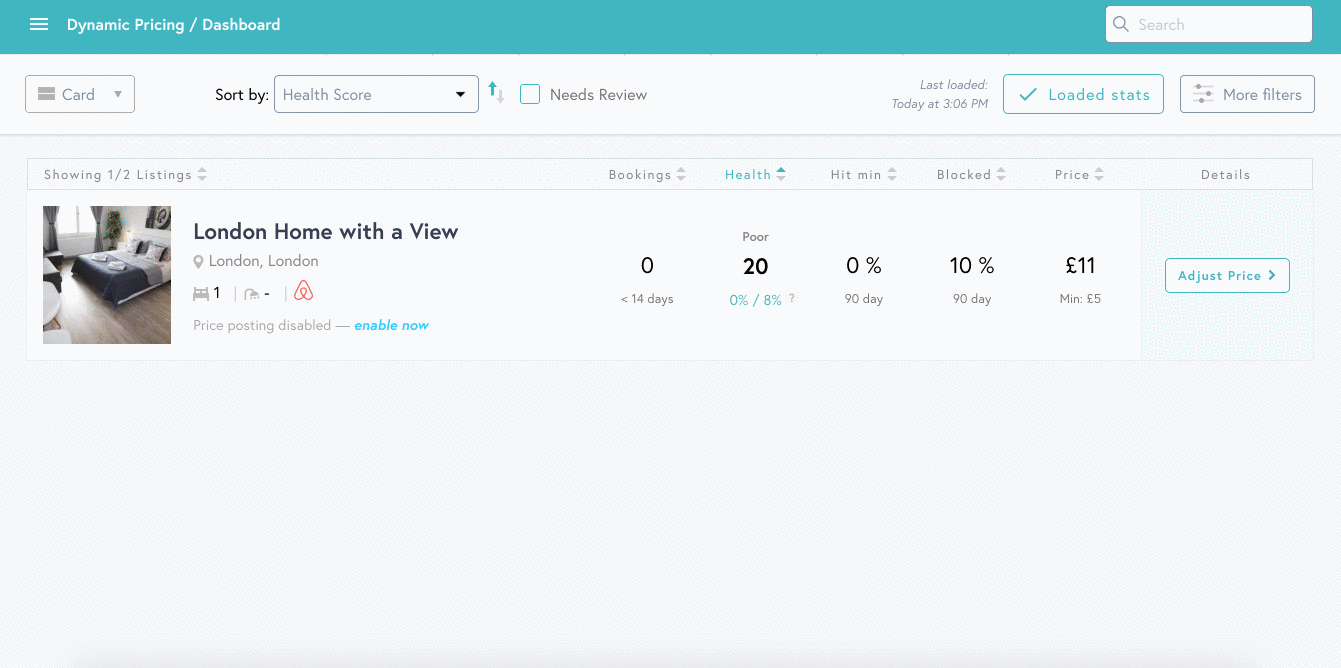 Want to check out our suggested pricing but aren't yet ready to take bookings on your listing?~ Set an artificially high Base Price on Airbnb or VRBO ~ Make the listing live on Airbnb or /VRBO ~ Refresh the connection in Beyond Pricing on your
Accounts Tab
~ Don't enable syncing :) You can now experiment with different Base Prices in Beyond Pricing without having those prices show up in Airbnb or VRBO.
Where is your listing located?
If your listing is in a market that we don't yet support it won't show up on your Dashboard when you connect your account.
To display these listings on your Dashboard uncheck the filter option "Hide Unavailable".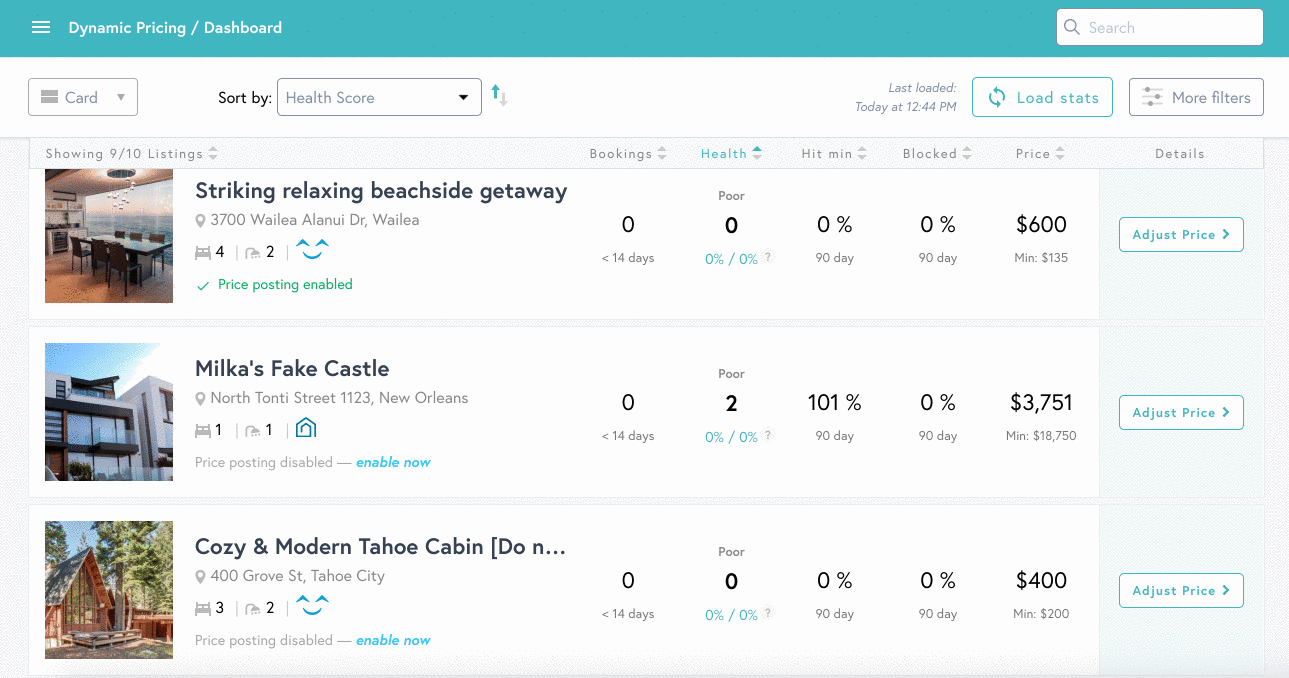 We put every market through rigorous analysis before we launch. This ensures that we understand your market and helps us to maintain confidence that our pricing is accurate.
Are we not live in your area yet? Never fear, we're constantly launching new markets! Please feel free to reach out to us at support@beyondpricing.com with a link to your listing on Airbnb or VRBO and we'll let you know when we launch there.
Are there any other filters applied to your account?
You can filter your Beyond Pricing Dashboard to make it easy to see different groups of listings.
You can filter by the following categories:
Availability (unlisted and/or market unavailable)
Health Score
Base Price
Number of Bedrooms
Include Listings
Exclude Listings
Market
Radius Search
Identifier (Service - e.g. Airbnb or VRBO)
Sync Enabled
Sync Disabled
Click on the "Reset All" option to clear all filters on your account.
Check out the filters in action: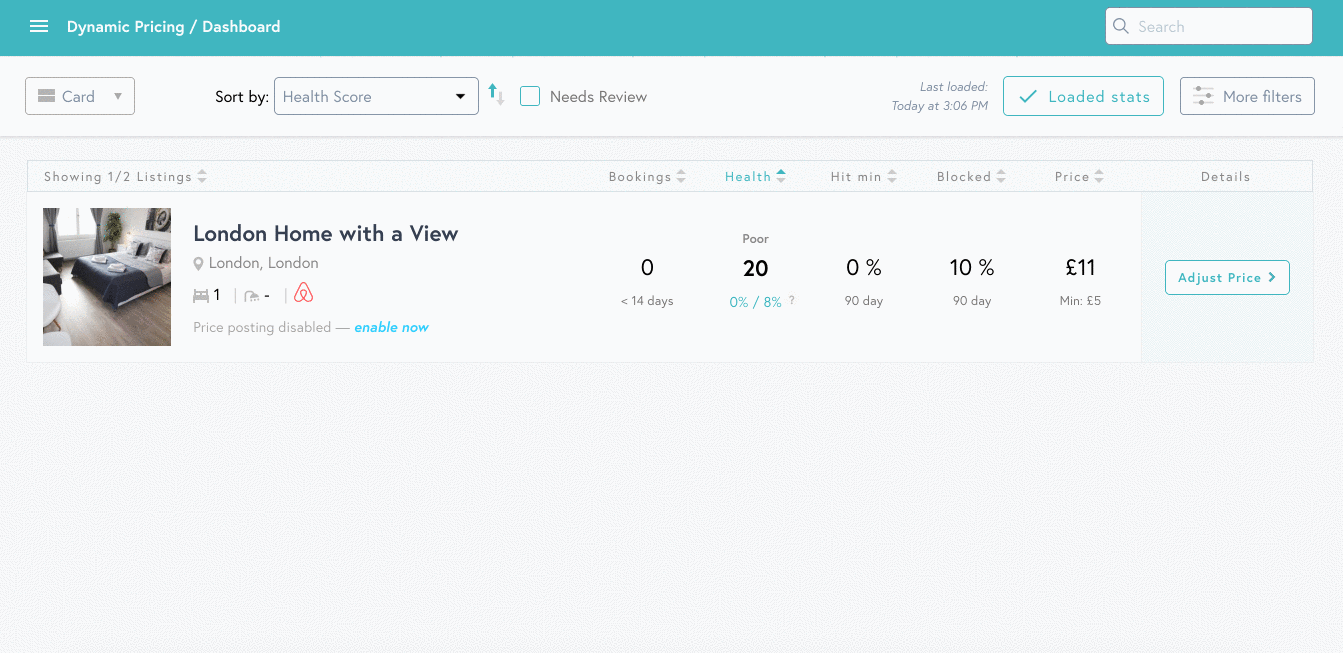 Save your favorite Filters
Saving filters you use frequently allows you to quickly find listings you like to see grouped together. Setting filters and saving them is easy, and if you make a filter that's not quite right, you can easily delete it.
Example: Let's make a filter for all of our listings in San Francisco with a Poor Health Score. This way they are easy to find and monitor as we apply changes to certain settings to try and increase the Health Score. Here's how: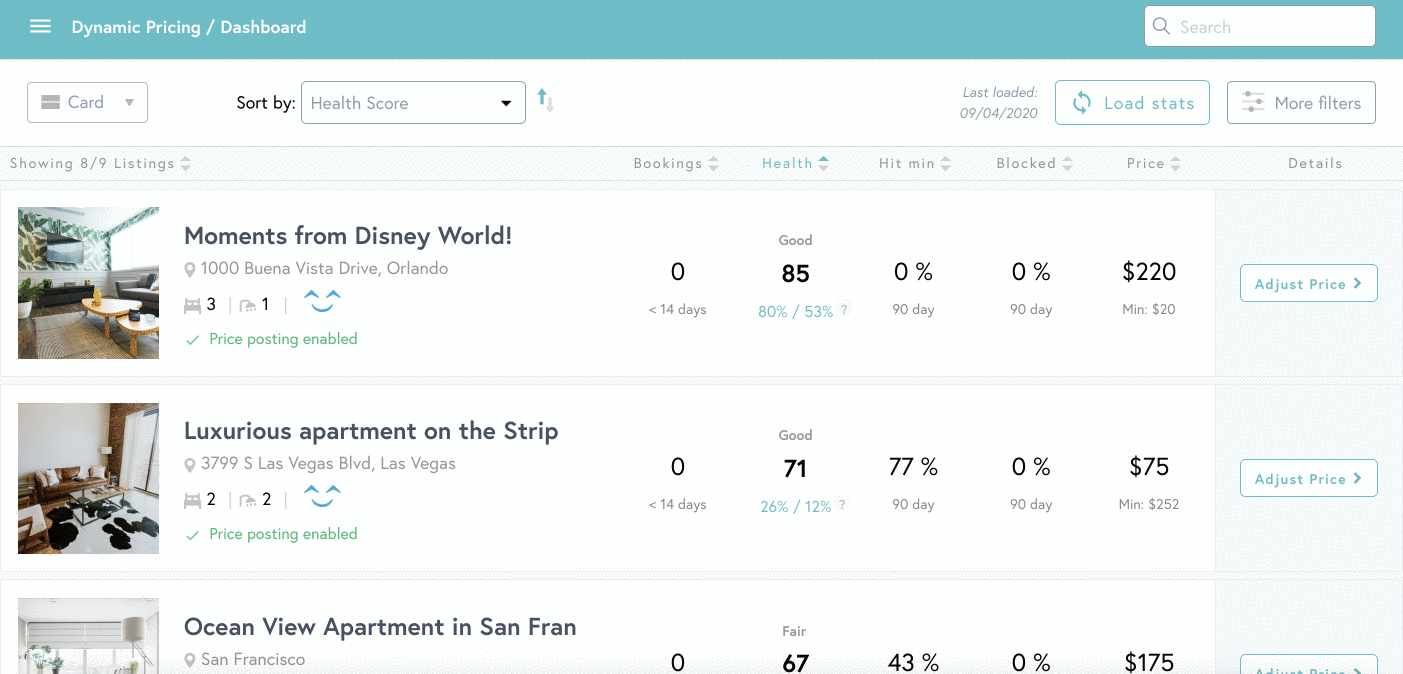 Delete saved Filters
Removing filters is easy! We recommend keeping your list of filters neat and tidy to prevent confusion. Here's how to remove them:
---
---