LiveRez and Beyond Pricing
Connecting your account
This is an assisted integration. Please fill out your information using the Connect your LiveRez Account Form and our Integrations Team will help you get your account all set up.
Customization in Beyond Pricing
With LiveRez, you will have access to adjust  Minimum and Maximum Prices, Minimum Stays and Gap Fillers, Changeover Days and Last Minute Discounts directly in Beyond Pricing.
See article What can I do in the Customization Tab? for a broad overview.
Please let us know in advance which day you plan on using as a changeover day.
Adding a new listing
New listings and other changes made in LiveRez will show up automatically when we refresh your account each night at midnight. To have a new listing or any other changes in LiveRez show up immediately, simply refresh your account in your Connected Accounts tab like this: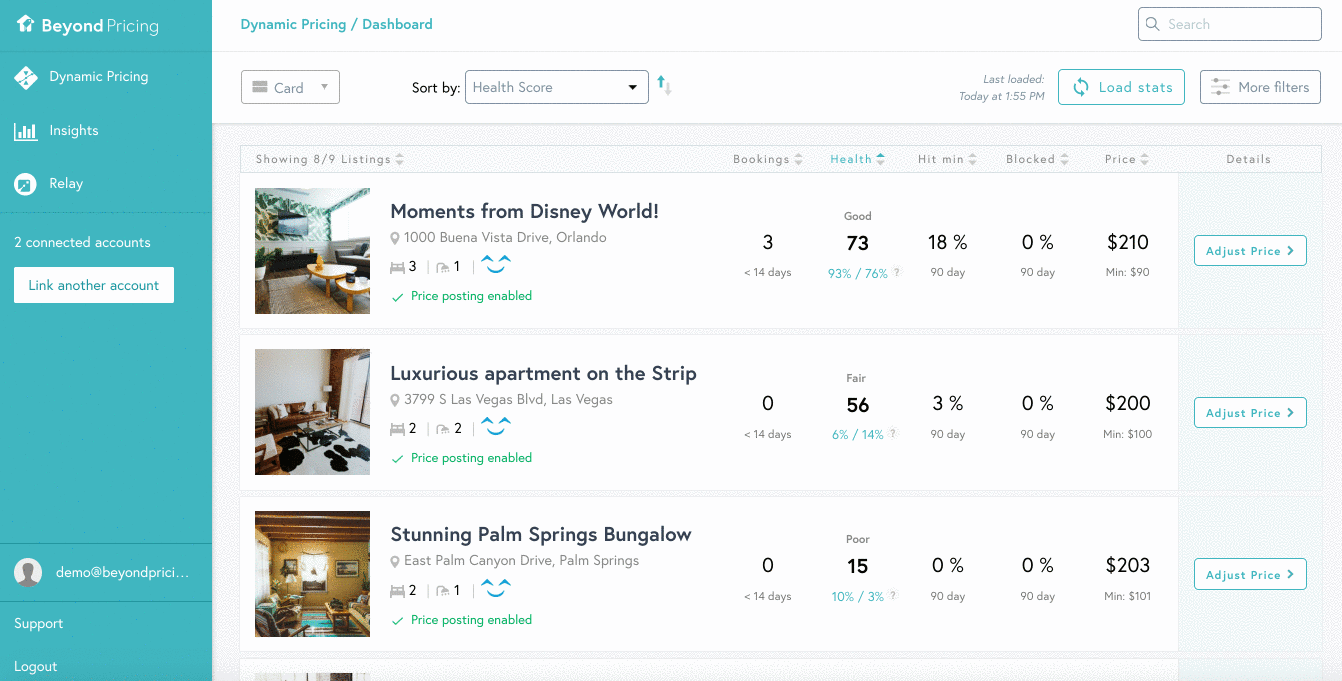 Click here
to learn more about when we refresh your account and why.
Troubleshooting
Changeover Days
Liverez supports only one type of changeover day (type = day of week) that is NOT 'any'. Below are a few example scenarios.These scenarios should all work:
Annual set to Sat/Sat | Seasonal set to any
Annual set to any | Seasonal set to Sat/Sat
Annual set Sat/Sat | No seasonal
This scenario will NOT work:
Annual set to any | Seasonal 1 = Sat / Sat | Seasonal 2 = Tues/Tues
Please reach out to support@beyondpricing.com if you are experiencing any other issues. Our Support Team is always happy to answer your questions and help ensure your account is running smoothly.
---
---