Pricing shorter stays with Beyond Pricing and SuperControl
At Beyond Pricing, we will suggest a nightly rate based on the demand we are seeing in the market. The way we help property managers and owners make more money is to suggest higher rates in high season/for major events, as well as lower rates in low season to make sure your property is capturing any demand that does exist.
This means that the nightly rates we suggest for a mid-week stay in low season, for example, may be lower than you are accustomed to. We understand that regardless of the length of stay, your fixed costs need to be covered. Below we outline three suggestions to ensure you are getting booked at the right rate for shorter stays and include the pros and cons of each approach. Take a look and choose the one/combination that works best for you and your business!
Set a Fixed Fee per booking
With a fixed fee per booking, you can ensure that your costs are covered no matter what. Setting a cleaning fee that covers the cost of having a cleaner as well as operating costs, such as electricity, internet etc is a good approach. 
You can set these by going to Properties > Booking Extras in SuperControl and adding a new Fee.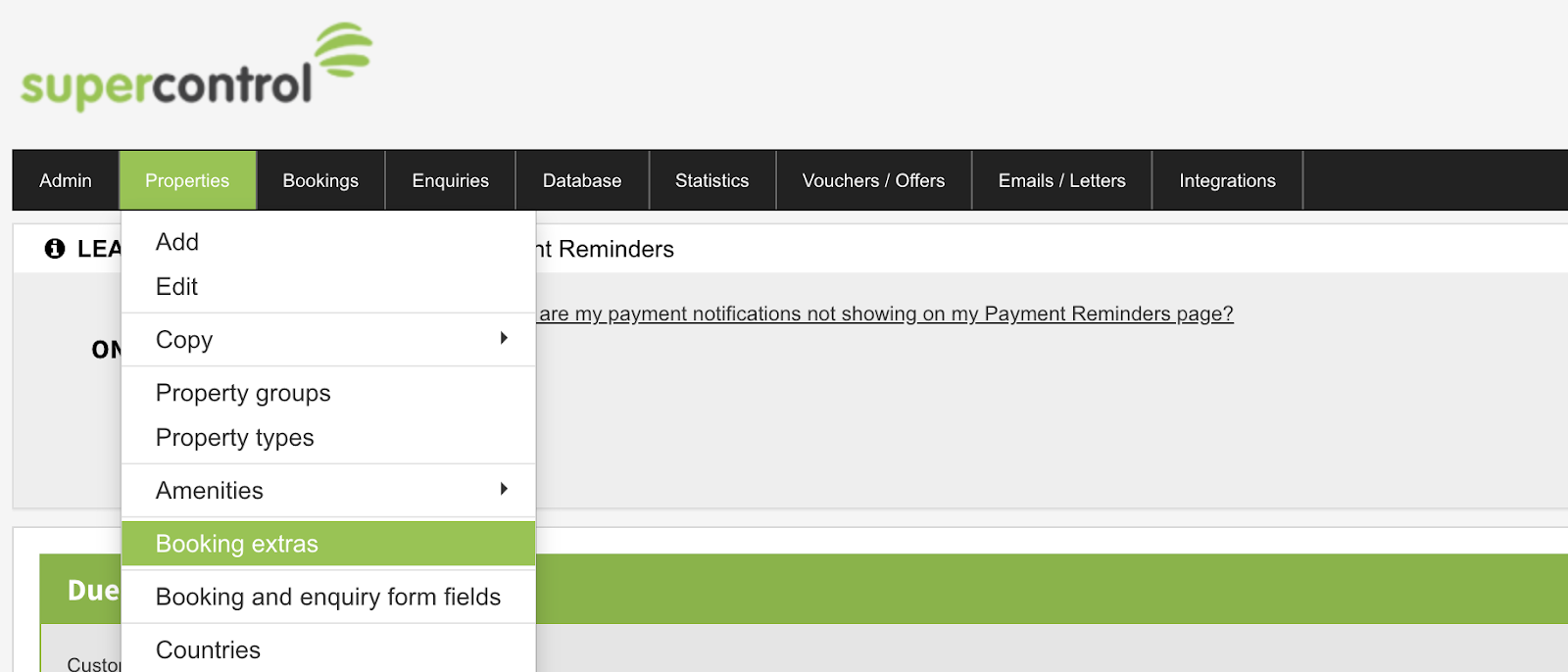 Pro: allows full impact of dynamic pricing to be utilized regardless of length of stay
Con: People may not like seeing a large fee added to a shorter stay and won't book the property.
Setting a Minimum Price in SuperControl
Just like you set a Minimum Price in Beyond Pricing, you can also set one in SuperControl. The difference is that in Beyond Pricing the Minimum Price is for each night, whereas in SuperControl it is for the booking as a whole.
For example, let's say that during mid-week in low season Beyond Pricing is hitting your Minimum Price of £100. A two night booking would be £200, but you never want to take a booking for less than £250, as that's the price you need to cover costs and keep owners happy. Simply set a Minimum Price in SuperControl of £250 and this will be the price the guest sees for that two night stay.
To do this, head to Properties > Edit, select "Price Planner" from the Settings drop-down and click "go". Here you can input the booking Minimum Price and hit Save.

Pro: You can make sure every booking you take covers costs
Con: You may not get as many bookings during low season/periods of low demand
Using Short Break Pricing
To increase the overall price of shorter stays we recommend using the Short Breaks feature in SuperControl.
How to set Short Breaks
On your SuperControl Dashboard go to Integrations > Price Optimisation > Beyond Pricing, or click here.
Next to each property, tick the box to "use percentages for short break pricing"

If this option isn't displaying for you in your account please email support@supercontrol.co.uk and ask them to enable it for you.

Click on the "Set Percentages" button and you'll see the following options: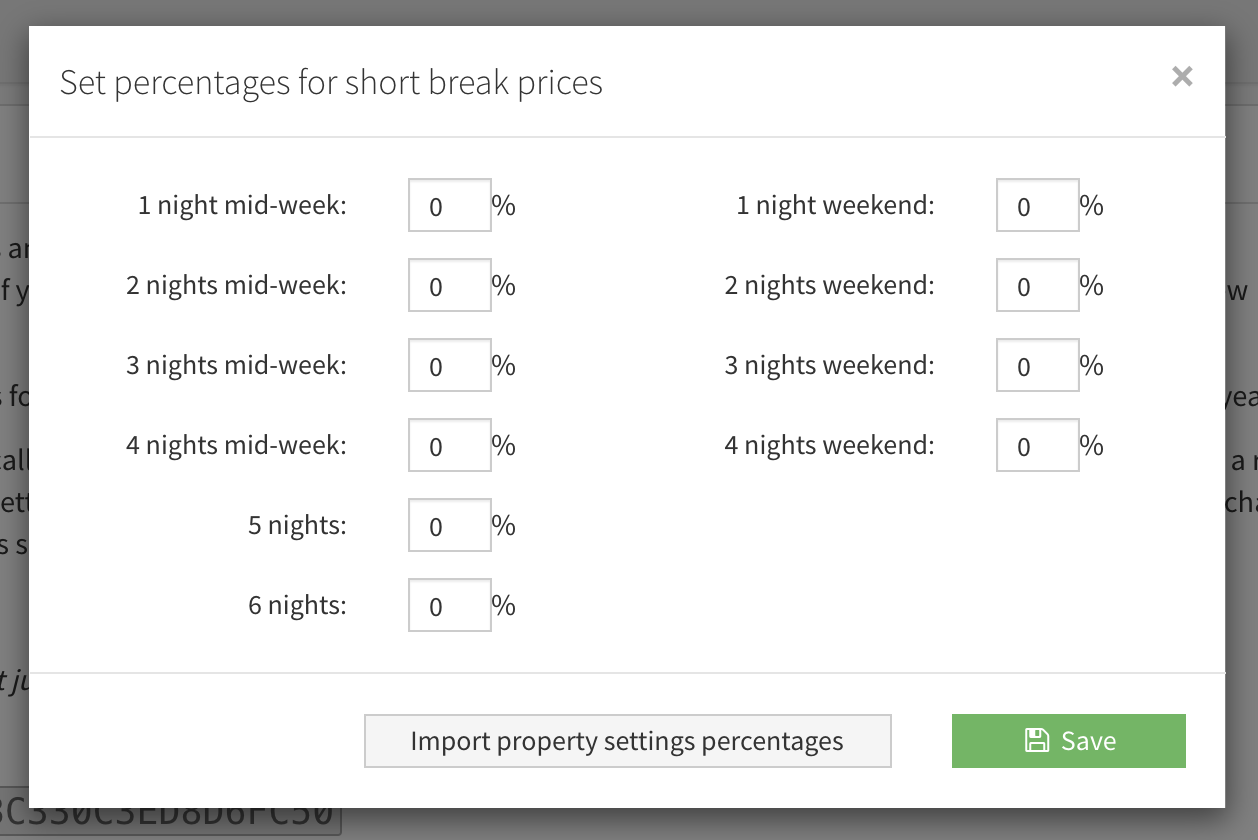 We have recommendations for percentages to set here based on what we see in the data of demand trends in different types of markets. These recommendations vary depending on the size of your listing and where it is located. They are broken into Traditional Markets, Urban Markets and Rural Markets. Below you will find the suggested percentages for these markets by bedroom size.
Traditional Market
A Traditional Market is an area that is a common destination for people going on holidays. Think the Cotswolds, Lake District and Snowdonia.
If your property is in a Traditional Market we recommend using the following percentages: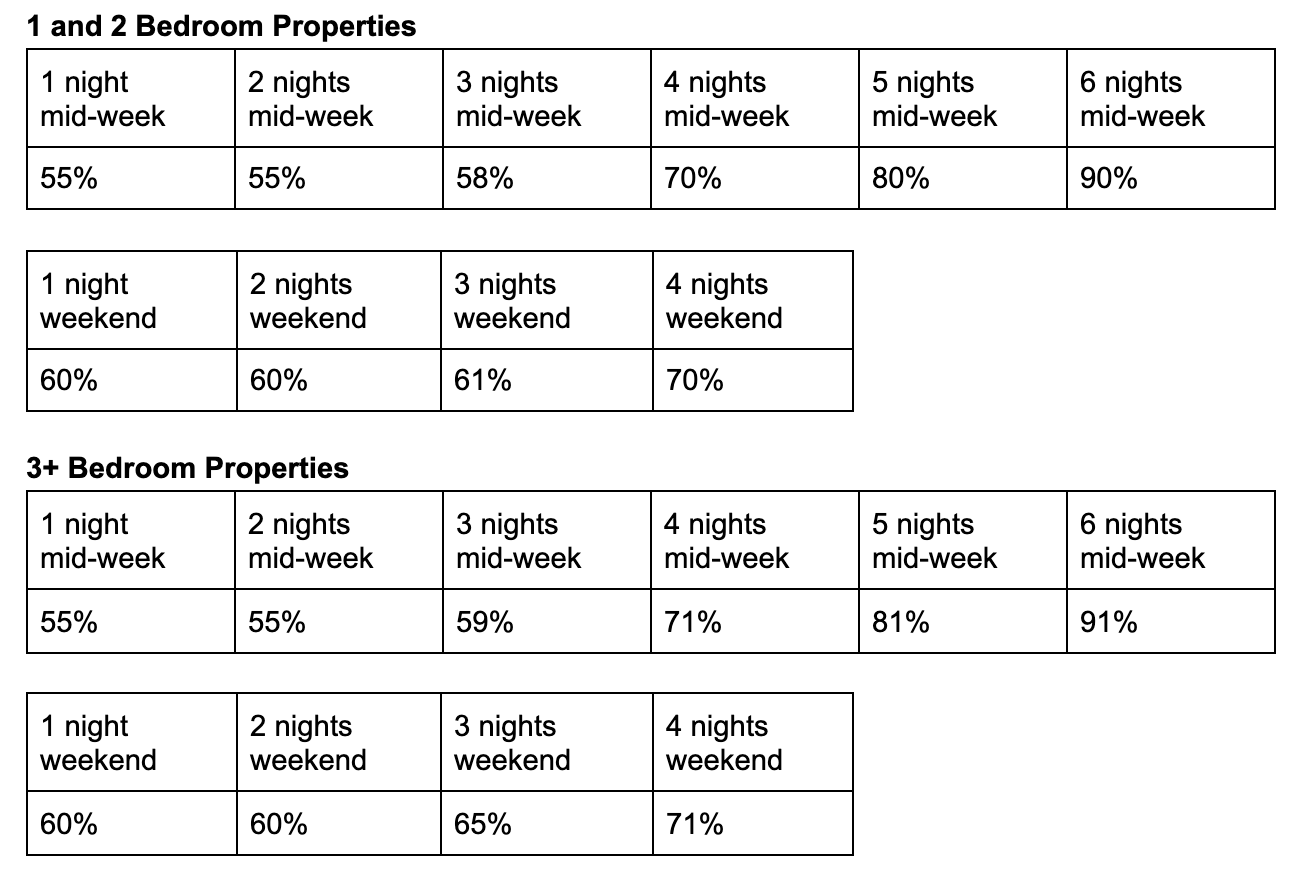 Urban Market
An Urban Market is an area that is a medium to large city. Think from Bath through to London.
If your property is in an Urban Market we recommend using the following percentages: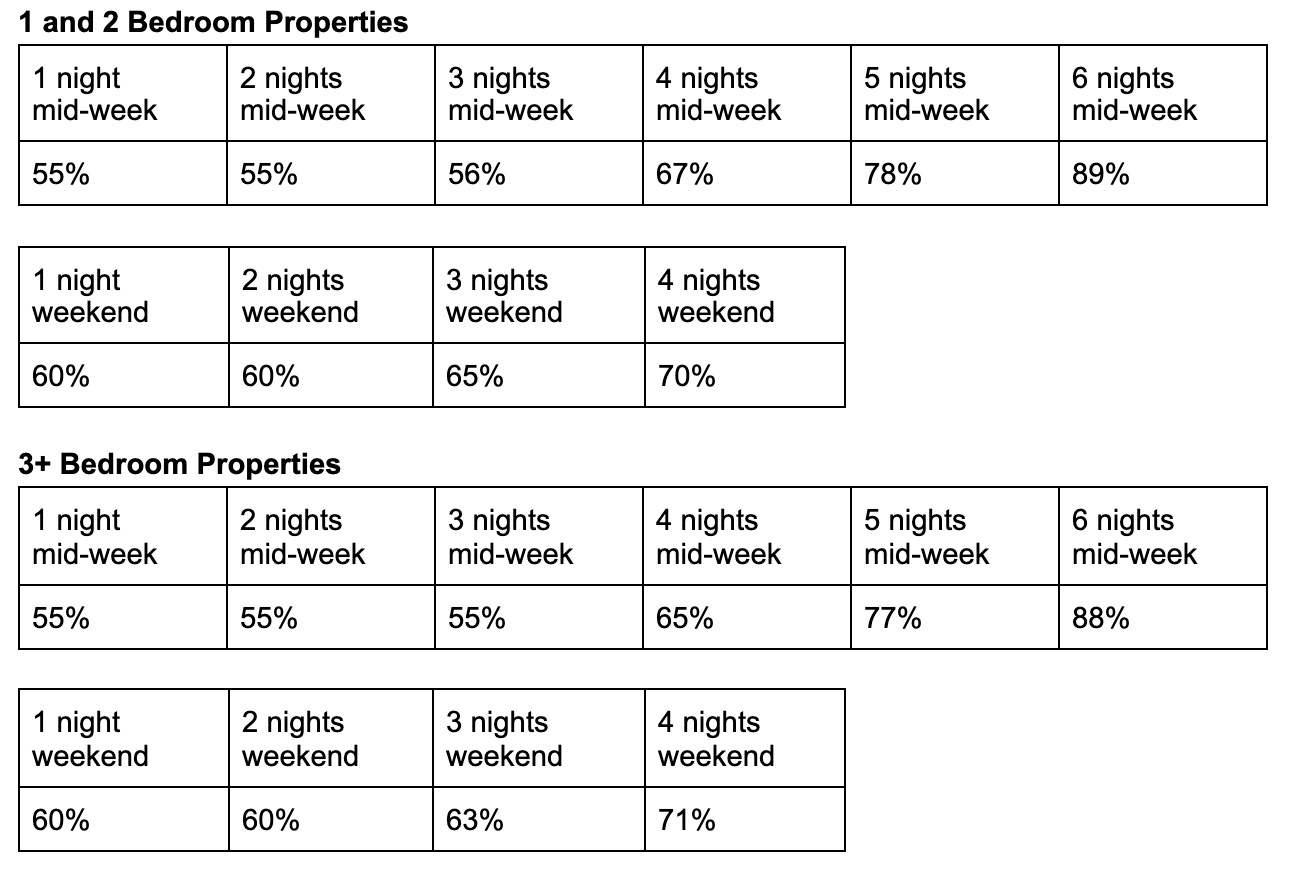 Rural Market
A Rural Market is an area where people like to go on holiday to "get away from it all". There may be other holiday homes in the area, but it's not an established holiday destination. Think areas like Causeway and Glens, greater Northern Wales and Yorkshire Dales.
If your property is in a Rural Market we recommend using the following percentages: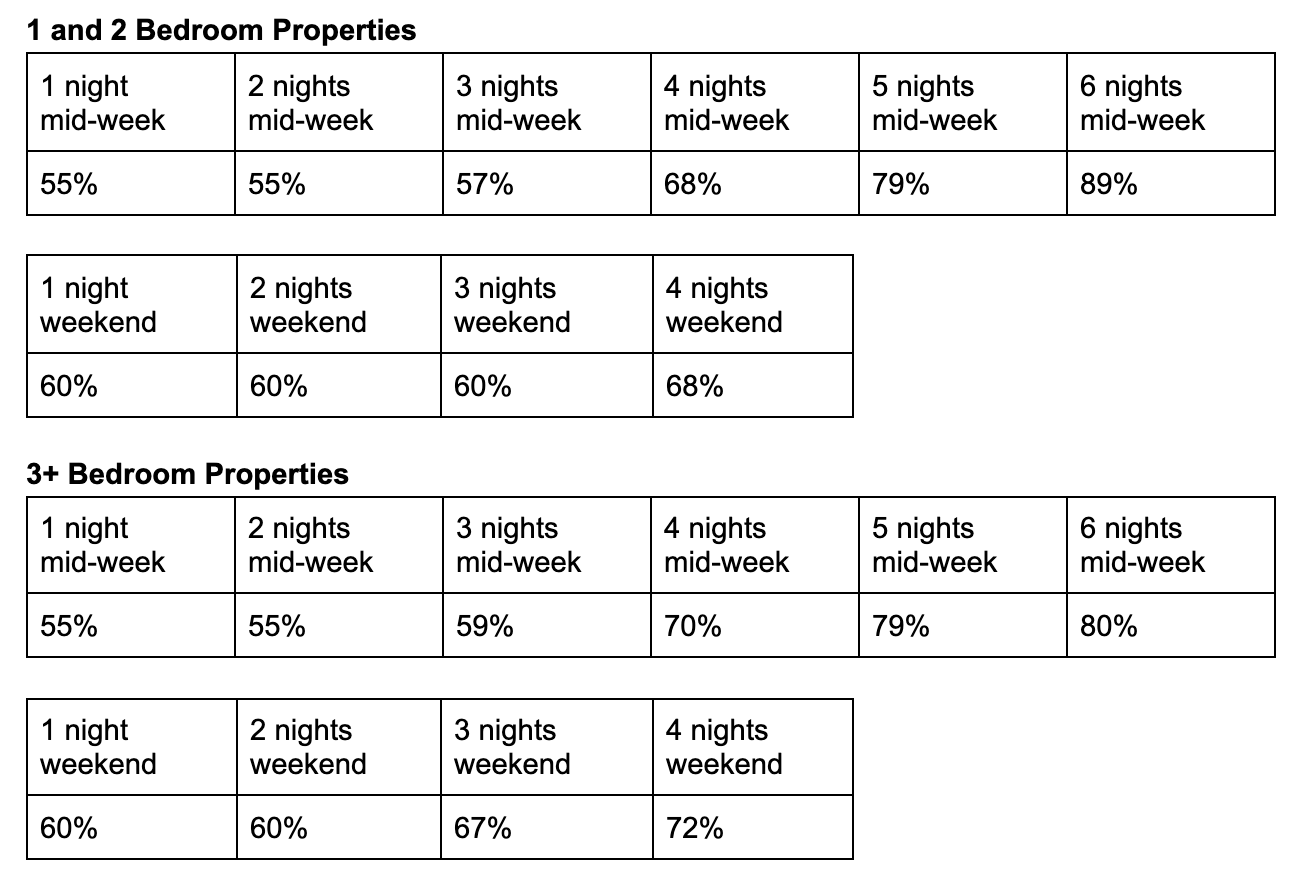 Pro: Allows pricing to fluctuate based on demand trends 
Con: You may not get as many bookings during low season/periods of low demand
If you have any questions about the best setup for your account please feel free to reach out to us at support@beyondprocing.com 
---
---