How do I use my Beyond Pricing Calendar to view pricing for certain dates?
With Beyond Pricing, each night can have a different rate. Your calendar visualizes this next year of rates, gives you insight into why we are suggesting these prices, and enables you to customize pricing for certain dates if necessary.
Reading your Beyond Pricing Calendar
Your Beyond Pricing Calendar helps you visualize your listing's upcoming nightly rates and bookings, and gives you insight into why we are setting your nightly rates at these prices.
Visualize demand trends and bookings
The Beyond Pricing Calendar shows dates of high or low demand, successful bookings, and blocked dates:
Light green: Successful bookings
Lighter blue: Lower prices, or times of lower demand
Darker blue: Higher prices, or times of higher demand 
Orange: Manual overrides
Grey with a single slash: Blocked dates
Grey with stripes: Owner stays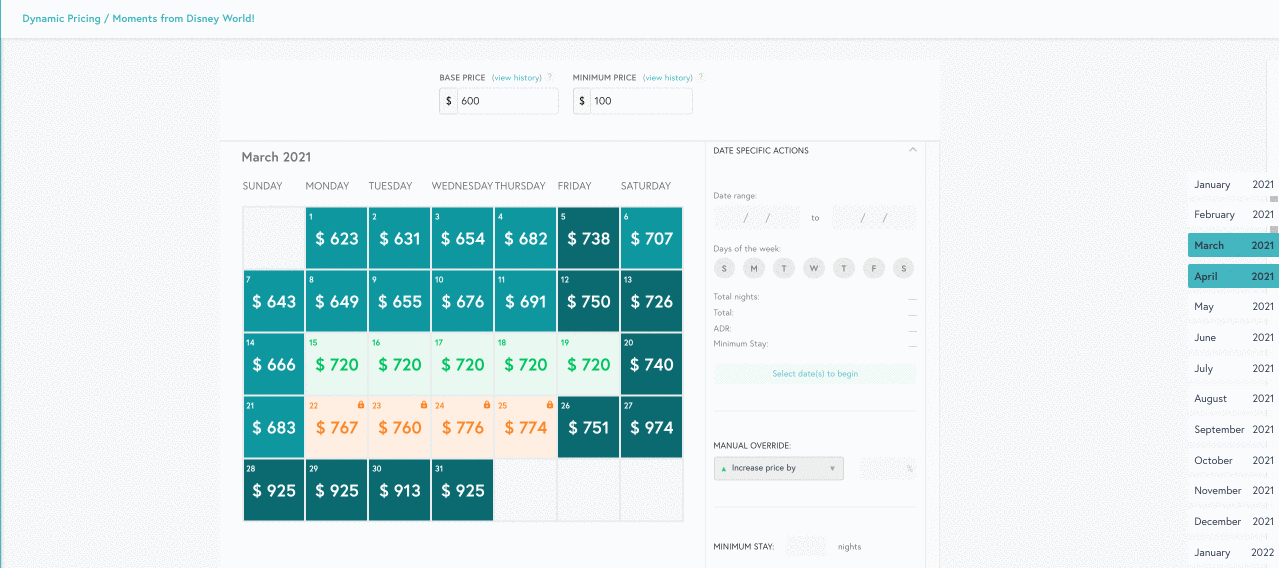 Gain visibility into prices we predict
Simply hover over a date to see the factors like Seasonality, Day of the Week, and Local Events that drive a nightly price, or elements of a reservation, like the reference number.
For example, let's take a look at our listing in Las Vegas. We know EDC is an event that drives prices up in the area. Let's hover over the date to see how much the event is increasing our rates: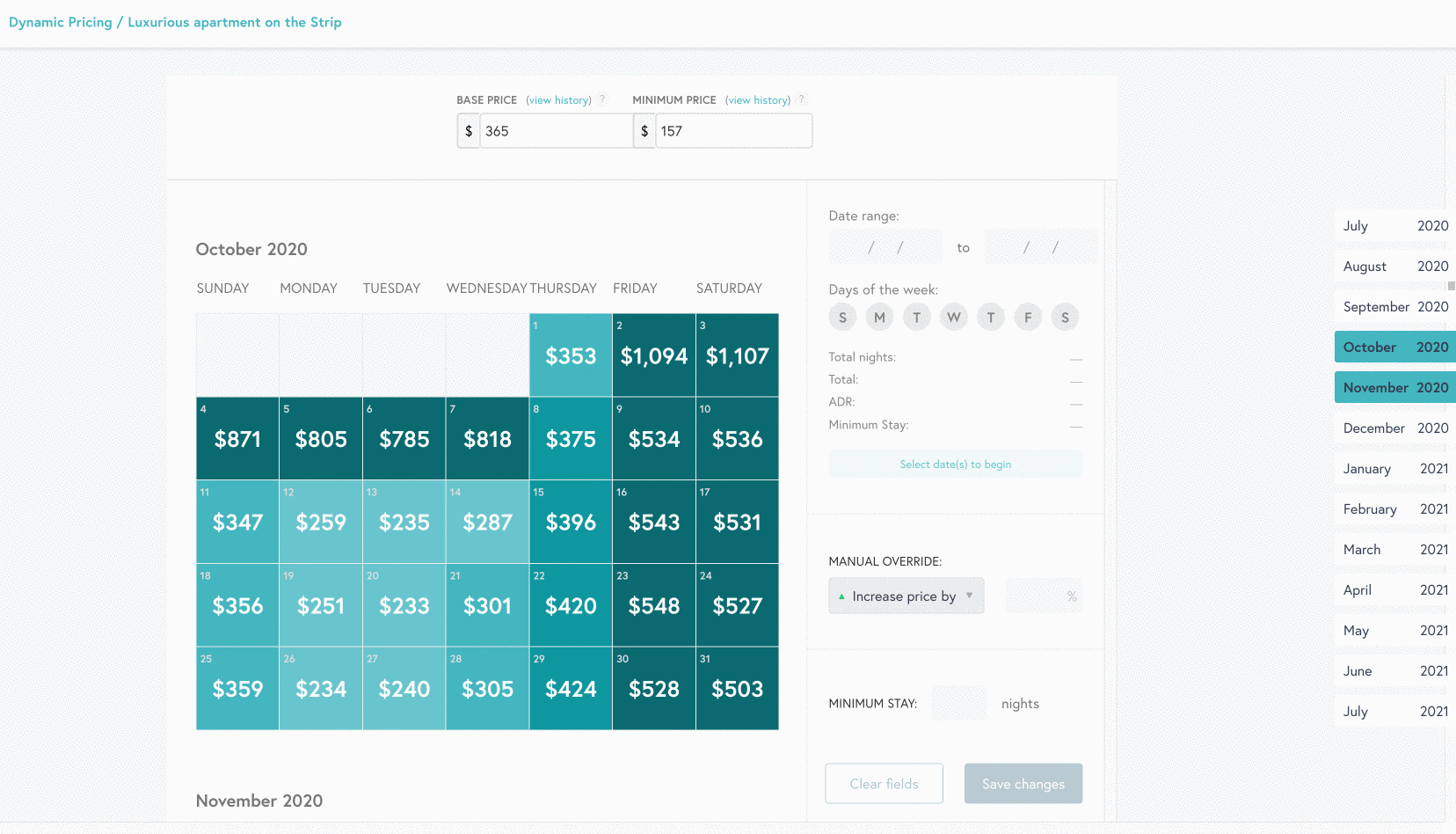 Want to learn more about how we suggest pricing?
Click here
to find out.
Do I block off dates in my Beyond Pricing Calendar?
No. With Beyond Pricing, you will continue to block and unblock dates within Airbnb, VRBO, or your PMS.
Blocked dates will show up on your calendar in grey. You'll still be able to view our predicted prices for blocked dates.
Note that changes to blocked or unblocked dates will show up in Beyond Pricing once your account is refreshed, either automatically each night at midnight or manually.
Click here
to learn more about refreshing your account.
Why does my Beyond Pricing Calendar show different information than my Airbnb or VRBO calendar?
If there is a difference in price quotes between your Beyond Pricing Calendar and your Airbnb,VRBO, or PMS calendar, check the following:
If you are still having trouble, please reach out to support@beyondpricing.com. We're here to help!
---
---