Booking.com and Beyond Pricing
Connecting your account
Log into Beyond Pricing and click on the "Link Another Account" button and you will see the option to link Booking.com. Enter your Booking.com credentials, click Link Account and we will start importing your listings.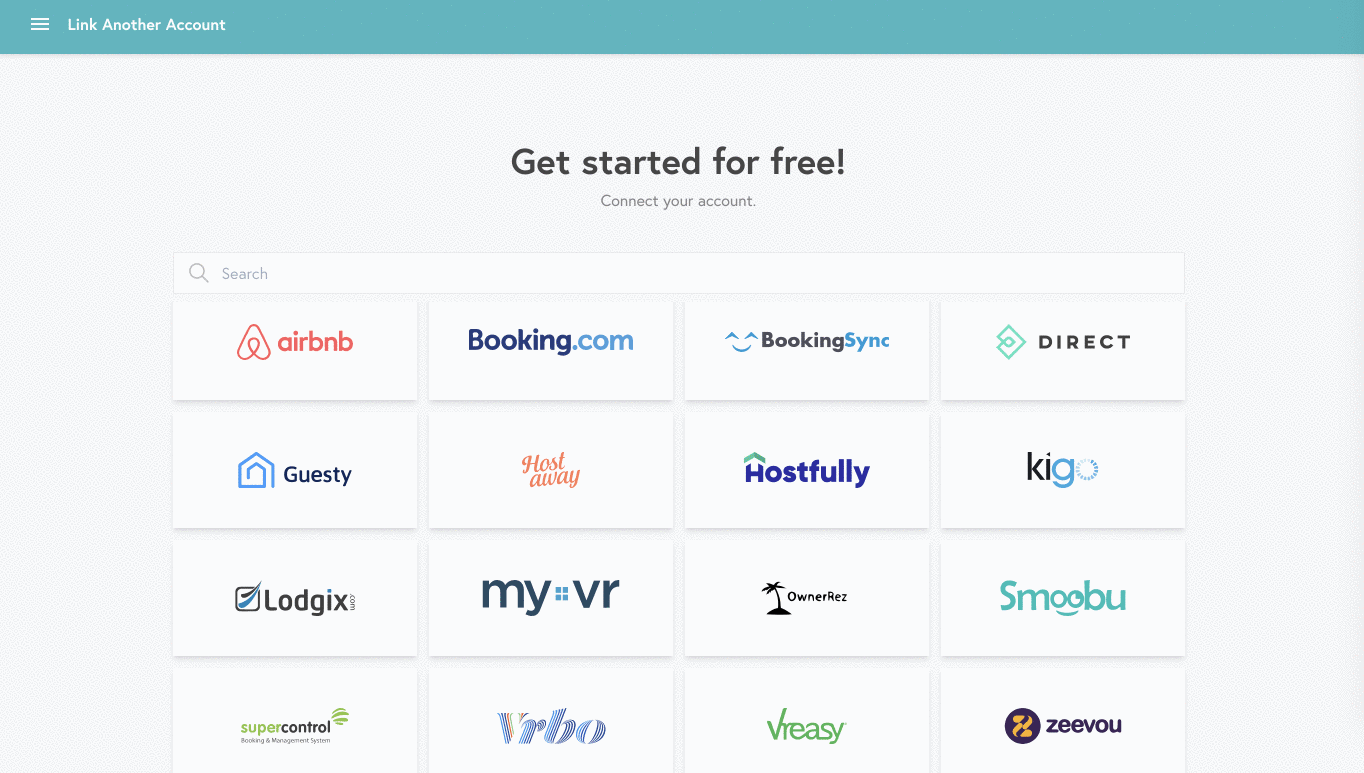 You will now be guided through setting up your listings for the first time -- setting your Base Price, Minimum Price, and any Customization you would like to include.
We recommend reviewing these resources to ensure you're setting yourself up for success:
If you have duplicate listings connected to Beyond Pricing, we recommend using the same settings for the same listings across channels.
Managing Availability
Note that for your Booking.com listings, unlike Airbnb and VRBO listings, we'll manage availability as well as pricing. Upon connecting your account, make sure to update your availability for each listing in your Beyond Pricing calendar before syncing prices.
To unblock or block days for your Booking.com listing, simply select the desired dates on your Beyond Pricing calendar and set them to "Available" or "Unavailable", like this: 
Managing your availability across accounts using iCal
If you have your property listed on Booking.com as well as Airbnb and/or VRBO you can use iCal to ensure avaibility reamins consistent across the channels.
Simply head to the Customize Tab for your listing on Booking.com within Beyond Pricing and click on "Sync Calendars".
Under the Export section click on the "Copy to clipboard" button and then paste this information into your account on the other channels. For more information on where to add this link, check out these articles from Airbnb and VRBO help centers.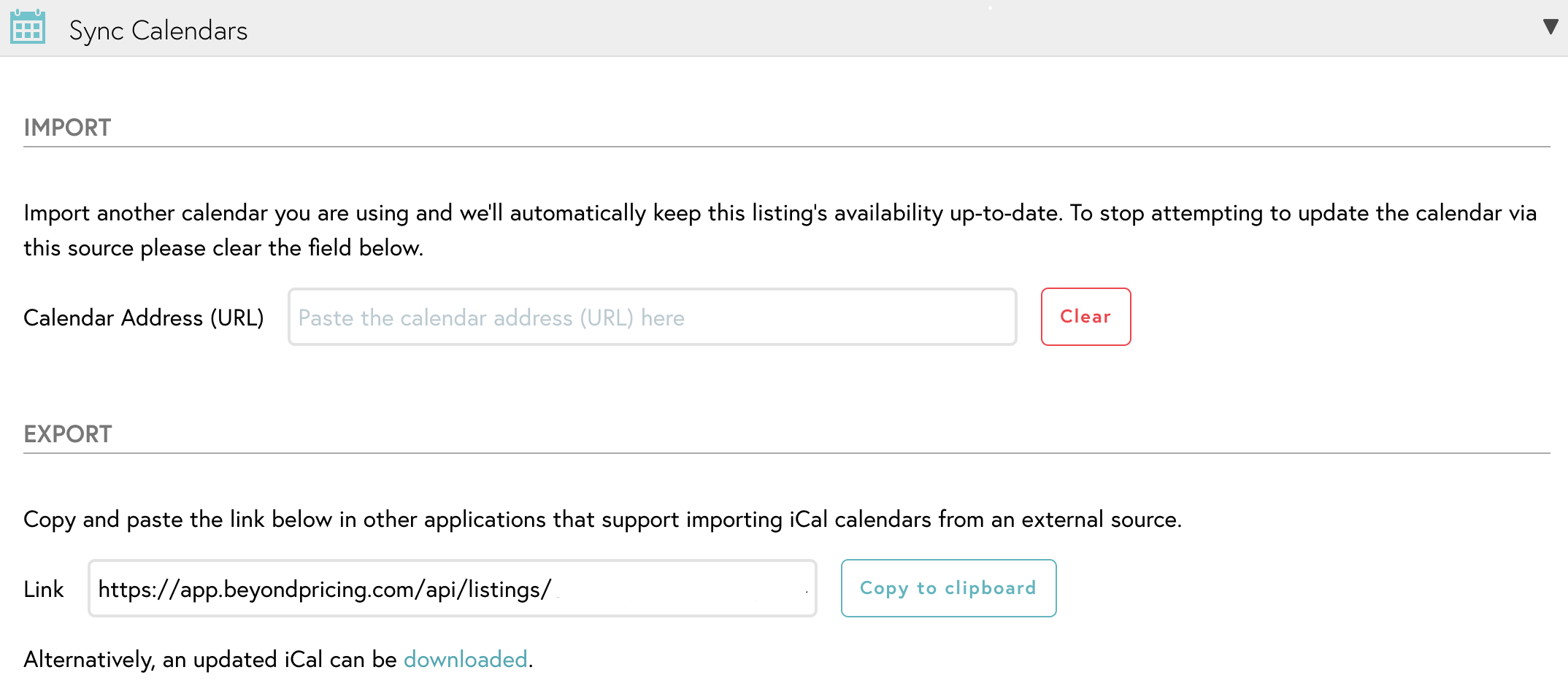 Customization in Beyond Pricing
With Booking.com, you will have access to adjust Minimum and Maximum Prices, Minimum Stays and Gap Fillers, Check in and Checkout days, Changeover Days and Last Minute Discounts directly in Beyond Pricing.
See article What can I do in the Customization Tab? for a broad overview.
Adding a new listing
New listings and other changes made in Booking.com will show up automatically when we refresh your account every 15 minutes. To have a new listing or any other changes in Booking.com show up immediately, simply refresh your account in your Connected Accounts tab like this:
Click here
to learn more about when we refresh your account and why.
Troubleshooting
Multiple rooms in one listing
If you have multiple rooms in one listing, only one will appear in Beyond Pricing. This is a Unit Type in Booking.com that we don't currently support.
Can't save availability
If this happens, you might get a red box saying "unauthorized". If this happens, you will need to refresh your account.
Please reach out to support@beyondpricing.com if you are experiencing any other issues. Our Support Team is always happy to answer your questions and help ensure your account is running smoothly.
---
---