Hostfully and Beyond Pricing
In order to connect your Hostfully account, you will first need to email our support team support@beyondpricing.com

Let them know that you would like to connect your Hostfully account and they will enable it for you.

1. If you haven't already, create a Beyond Pricing account:
2. Link an Airbnb account (or other supported listing site) to Beyond Pricing: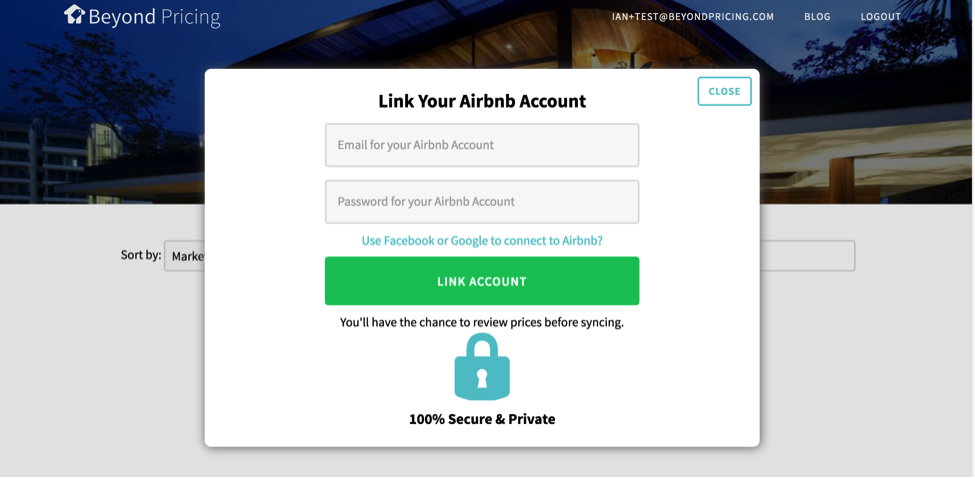 3. Send an email to support@beyondpricing.com and request a copy of your "API Key" to connect to Hostfully
On Hostfully
If you haven't already, create a Hostfully Property Management Platform (PMP) account.
From the Integrations page, enable the BeyondPricing integration, then click on the Settings link to get into the management page each property:
You can then active each property individually to activate dynamic pricingNow. on the Pricing tab (Property Settings) for each property,  you should see your nightly rates now showing in orange. This means your prices are now automated and provided by BeyondPricing's algorithm:
Note that those dynamic priced will now be sent through to the Hostfully widget and the Hostfully APIs, if you use those. If you use Hostfully Channel Management, the dynamic prices will also be pushed through those channels automatically.
You can now sit back, relax, and let Hostfully + Beyond Pricing optimize your nightly rates with daily updates for all your properties. Note that dynamic prices will populate Hostfully's rate table, and as such, dynamic rates are pushed through to our search engine, our widget, our API and across all channels you distribute to through  Hostfully.
---
---