Escapia and Beyond Pricing
Connecting your account
In order to connect your Escapia account to Beyond Pricing please send an email to support@beyondpricing.com and ask to have the Escapia integration enabled for your account.
Include in your email the email address you use to login to Beyond Pricing or sign up here.
Customizations in Beyond Pricing
With Escapia, you will have access to adjust Minimum and Maximum Prices, Minimum Stays and Gap Fillers, Extra Guest Fees, Checkin and Checkout days, Changeover Days and Last Minute Discounts directly in Beyond Pricing.
See article What can I do in the Customizations Tab? for a broad overview.
Adding a new listing
When using Beyond Pricing we will create a new pricing plan labelled "Beyond Pricing Plan." This will be listed as the Base and Primary Plan and considered first in priority. This means that when you create a new Escapia listing it will automatically be assigned to our pricing plan. There is no additional step necessary to make this happen.

Note: if you've previously used Unit Groups for anything other than pricing (i.e. website groupings) then you will still want to assign this new unit to the correct Unit Group. However, Unit Groups have no effect on our pricing.
In order for our pricing to push into Escapia for that unit, you will need to enable sync in Beyond Pricing. To do so you will want to log into your Beyond Pricing account and refresh your Escapia account. Doing so will pull that new unit you've created into the Beyond Pricing system.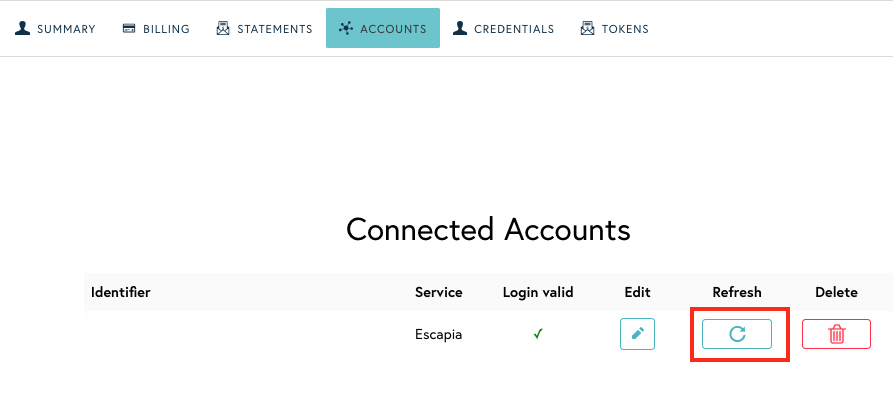 Next simply add a base & minimum price, minimum stays, and any other necessary customizations in the Customize tab.
Then turn sync on and our system will push all of the pricing and customizations directly into that new listing.
If you have any questions about this process please reach out to your account manager and/or the support team support@beyondpricing.com
Updating Coordinates
If your unit has the incorrect coordinates set in Escapia we will not be able to apply the correct pricing for its hyperlocal market.
In order to update the coordinates, you will first want to search for the address of your property on Google Maps. 
Right-click the red marker for your property and click "What's Here." You will then see coordinates pop up at the bottom of the screen.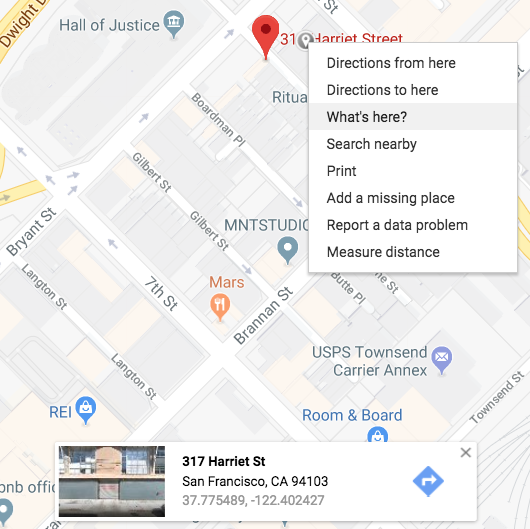 Once you have the coordinates you need to update those in Escapia. So log in and click on the units tab and find the unit you need to update. 

After clicking on the unit you will see that the first page is Location. Simply enter the coordinates you found on Google and be sure to click on the save button.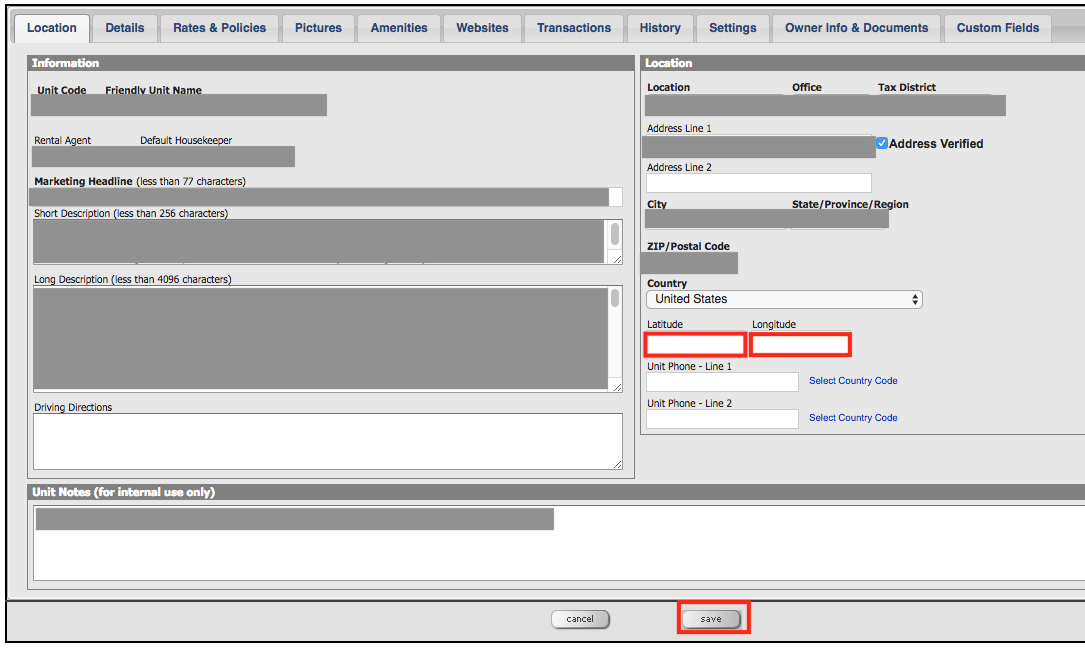 ---
---