DirectIO and Beyond Pricing
Connecting your account
Time: 2 min
You will need:
Login to your DirectIO account and click on your initials on the bottom left of your screen.
Go to Settings and select Integrations.
Copy and save the Client Organization ID at the top of the page - you will need this later.
Scroll until you see Beyond Pricing and click the blue Enable Beyond Pricing button.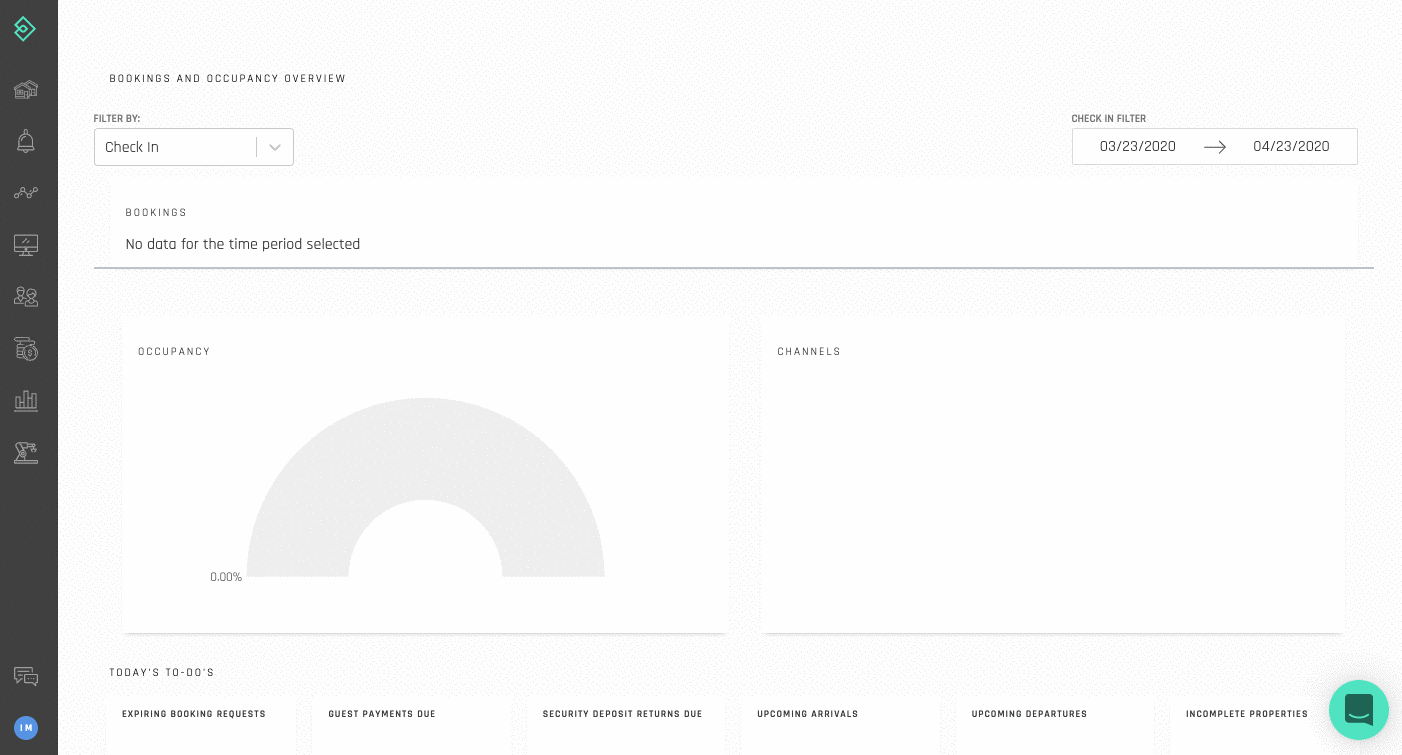 Log in to your Beyond Pricing account and click Link Another Account and select DirectIO.
Input the Organization ID and click "Link Account".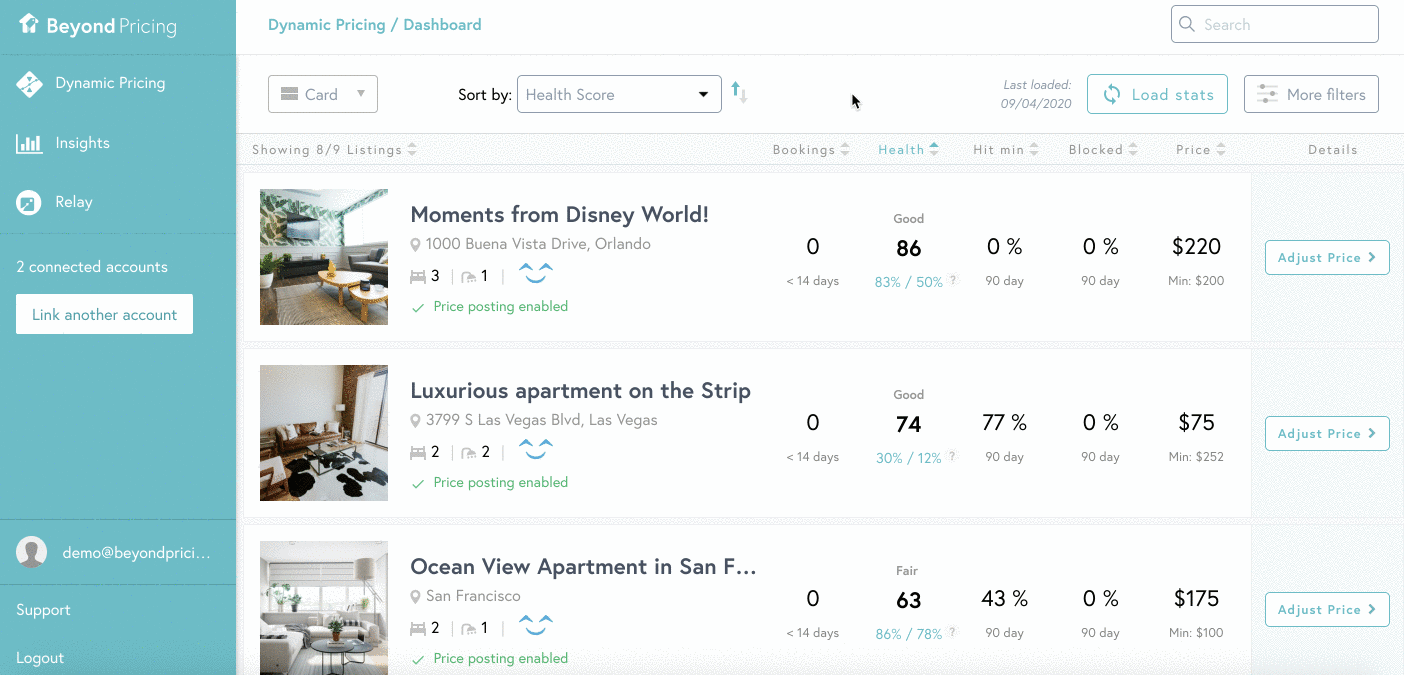 Customizations in Beyond Pricing
With DirectIO, you will have access to adjust Minimum and Maximum Prices, Minimum Stays and Gap Fillers and Last Minute Discounts directly in Beyond Pricing.
See article What can I do in the Customizations Tab? for a broad overview.
Adding a new listing
New listings and other changes made in DirectIO will show up automatically when we refresh your account each night at midnight. To have a new listing or any other changes in DirectIO show up immediately, simply refresh your account in your Connected Accounts tab like this:
---
---